We hope you love the products we recommend! Just so you know, SpockTheDog may collect a share of sales or other compensation from the links on this page.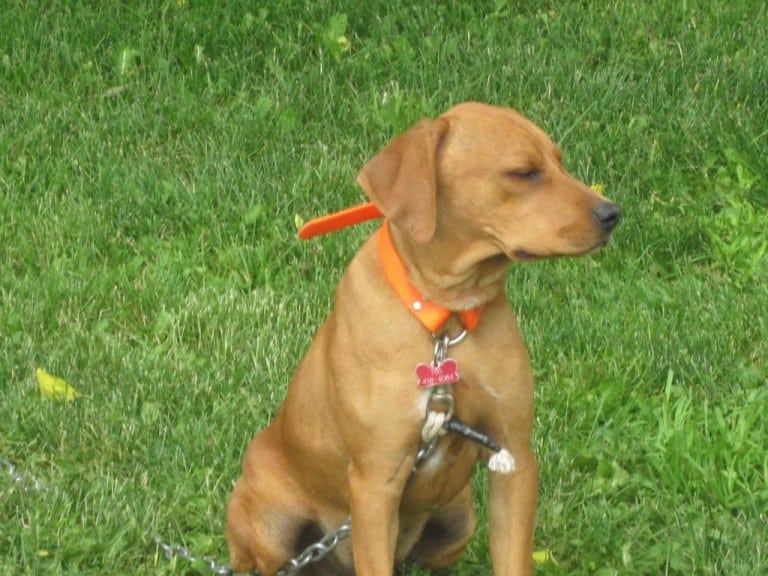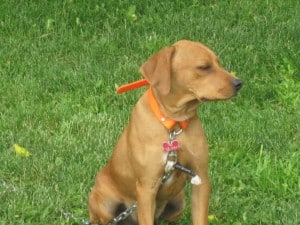 The Canadian Cur is described as a wonderful pet, in addition to being an excellent hunter. Unlike some breeds, the Canadian Cur has a very friendly disposition and, therefore, makes a good companion dog in addition to a wonderful hunting dog. The Canadian Cur is marked by high intelligence, as well as strong physical attributes such as remarkable stamina.
It has a very good treeing ability as well as tracking ability, making him a versatile hunting dog. The Canadian Cur was bred, initially, for raccoon hunting, but it quickly became apparent that this dog's talents were wide ranging. Today it is used for hunting bear, deer, squirrel, mountain lions, coyote, and boar. In addition, this hard working dog is also seen herding cattle.
A handsome dog, the Canadian Cur comes in a variety of colors. The coat is usually black with tan or brindle points, or is black and white. They are, however, accepted in any colors or patterns, as there are not restrictions in the breed standard. The Canadian Cur is a mid-sized dog ranging anywhere from 30 to 60 pounds. Another notable feature is that many Canadian Curs are seen with naturally occurring bobtails.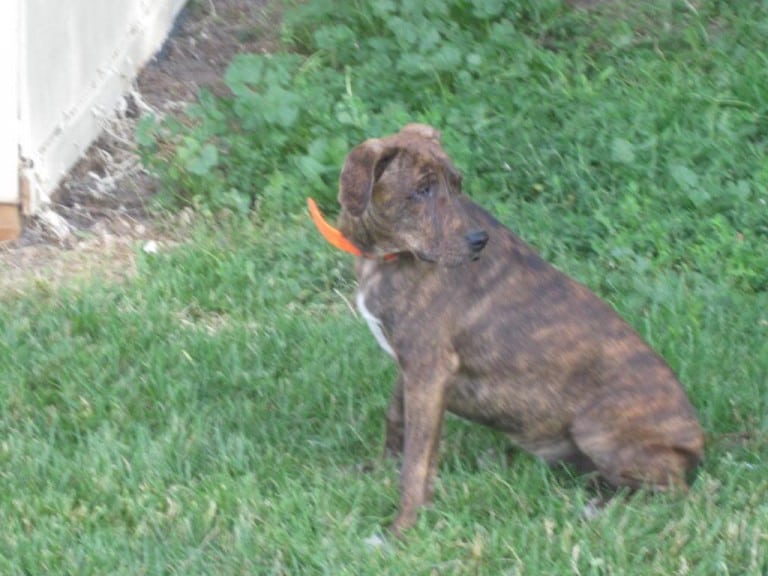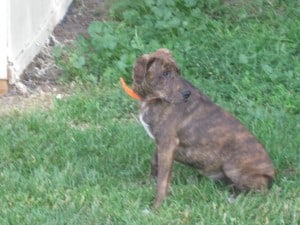 The Canadian Cur breed was created by Larry Smith and David Rogers. Mr. Smith and Mr. Rogers wanted to develop a hunting dog that also possessed a friendly nature. To achieve this they crossed and English Pointer with a Border Collie to being their breeding program. These breeds were chosen as the foundation stock because they had the correct temperament and other needed characteristics to produce this unique hunting dog.
After several generations of line-breeding Mr. Smith and Mr. Rogers crossed the progeny with other types of curs including, a mountain cur of Busher stock, a leopard cur and a Kemmer mountain cur. The original curs were only used to hunt raccoon, but it was quickly discovered this dog's talents were much more wide ranging. It is no surprise that the Canadian Cur is now recognized by the UKC (1998). It will be interesting to watch the development of this breed.