We hope you love the products we recommend! Just so you know, SpockTheDog may collect a share of sales or other compensation from the links on this page.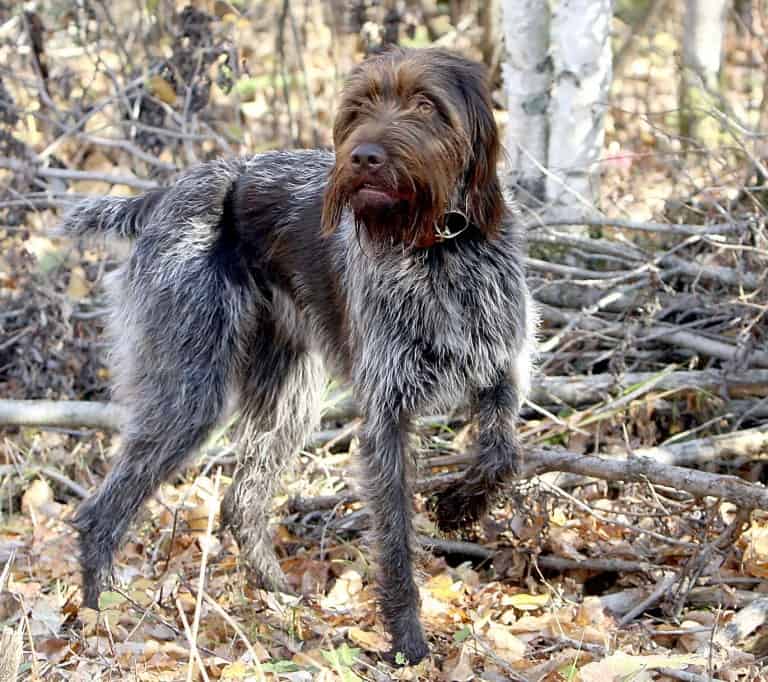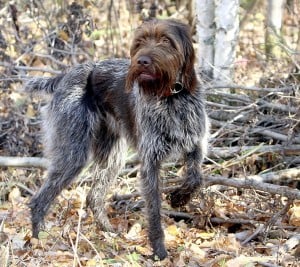 The Wirehaired Pointing Griffon is of Dutch origin, having been bred in the mid to late nineteenth century by a Dutch breeder by the name of E.K. Korthals. They were originally bred as hunting dogs, a purpose they are greatly skilled at and still widely used for. They are great companions for people who like to jog and enjoy the water. They do not do well in especially warm temperatures and so are good pets for people who live in a cooler climate.
The Wirehaired Pointing Griffon is an excellent hunting dog, especially as a tracker or retriever. Because it enjoys swimming, it is an exceptionally excellent water retriever. They have a marvelous sense of smell, which makes them particularly skilled at flushing out small game such as rabbits or birds. The prospective owner of a Wirehaired Pointing Griffon should be experienced with dogs. They enjoy the company of other dogs, but have the stereotypically doglike tendency to chase cats. Because the Wirehaired Pointing Griffon can be quite shy, they should be socialized at a very young age.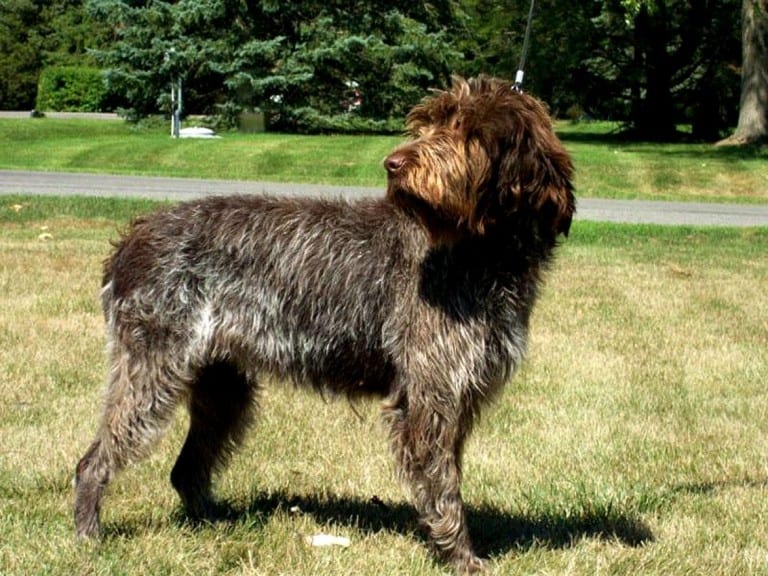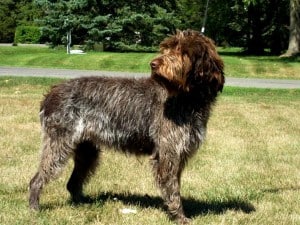 Likewise, they should begin obedience training young to acquaint them with social activities. They can be very gentle with children but they may be intimidated by the raucousness of the very young. They tend to be reserved around strangers but are neither aggressive nor unfriendly towards them. Wirehaired Pointing Griffons should not be kept in an apartment or a house without a yard. They need lots of activity as well as lots of personal playing time. If they do not receive plenty of exercise, they can become quite anxious and upset. They love to be around their people and should not be kept away from human contact in a kennel or tied in a yard.
The Wirehaired Pointing Griffon is a moderate sized breed, rarely exceeding 24 inches in height and topping out at about 60 pounds. Their coat is usually gray in color, although shades of brown, and either gray or white with brown markings are also common. Its coat is wiry in texture, hence the name, and is straight and of medium length. They have a thick, soft undercoat. They have hazel or yellowish eyes framed by large eyebrows and a dense beard. Their expression is often considered quite friendly.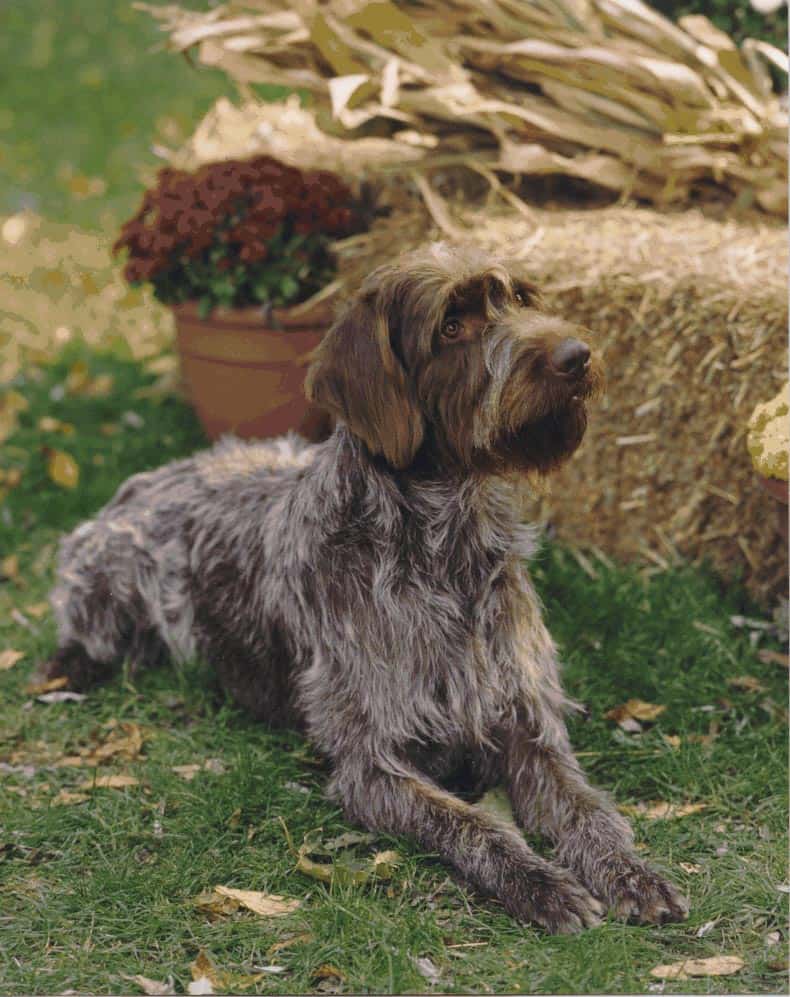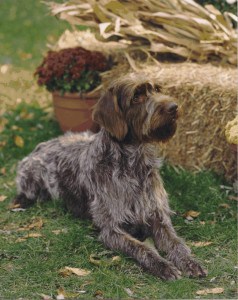 Wirehaired Pointing Griffons share a common ancestry with German Griffons, Spaniels, Barbets, French and German Pointers, and Setters. Wirehaired Pointing Griffons were first shown at the Westminster Kennel Club Dog Show located in New York in 1916, the same year the Griffon Club of America was formed. During the 1980s, some breeders started introducing a new type of dog into the line, the Cesky Fousek. Because breeders were in disagreement about the properness of this practice, a second club was formed. This club was the American Wirehaired Pointing Griffon Association, which sought to preserve the original Griffon line.
The breed represented by the American Wirehaired Pointing Griffon Association is the breed preferred by the American Kennel Club. Due to the medium length and wiry texture of the Wirehaired Pointing Griffons' coat, it is necessary to brush them at least weekly. They need lots of exercise to keep behavioral problems from developing. Wirehaired Pointing Griffons commonly are afflicted with hip dysplasia.