We hope you love the products we recommend! Just so you know, SpockTheDog may collect a share of sales or other compensation from the links on this page.
Common Name: Blue Picardy Spaniel
Other Common Names: Epagneul Picard Bleu
Scientific Name: Canis familiaris
Group: Hunting Dog-Spaniel Type
Origin or Range: France
Relative Size: Average
Average Lifespan: 13 year(s)
Compatibility: Average
Also known as the Epagneul Bleu de Picardie, the Blue Picardy Spaniel is a French pointing dog that is true to its Picardy Spaniel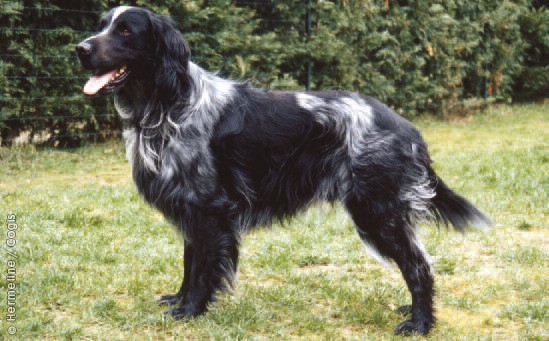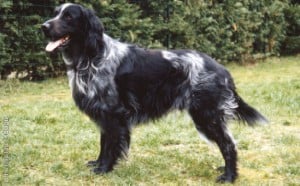 roots.
The Blue Picardy has distinctive looks and a very royal appearance. It loves to retrieve and set for game and is comfortable in the cold, in the plains, and all other forms of the hunt. In between hunts, it only needs moderate exercise requirements. It is kind, reserved, and easy-to-please, and it is very adaptable.
They make wonderful companions because they are always willing to please their owners. They have expressive faces and they love attention. They are also easily trained and learn quickly.
Blue Picardy Spaniels weigh in between 45 and 55 pounds and grow to a height in between 22 and 24 inches. Its eyes are dark, large, and very wide. Its chest is of average depth and musculature. Its coat is either flat or slightly wavy on down to its fringed legs. Coat colors are gray-black with bluish tints and black marks.
First used in the 18th century as a game retriever (for waterfowl) the Blue Picardy Spaniel traces its origin to the Chien d'Oysell and Spanish spaniels of the 14th century. After nearing extinction early in the twentieth century, it was re-established in the Normandy and Picardy regions of France.