We hope you love the products we recommend! Just so you know, SpockTheDog may collect a share of sales or other compensation from the links on this page.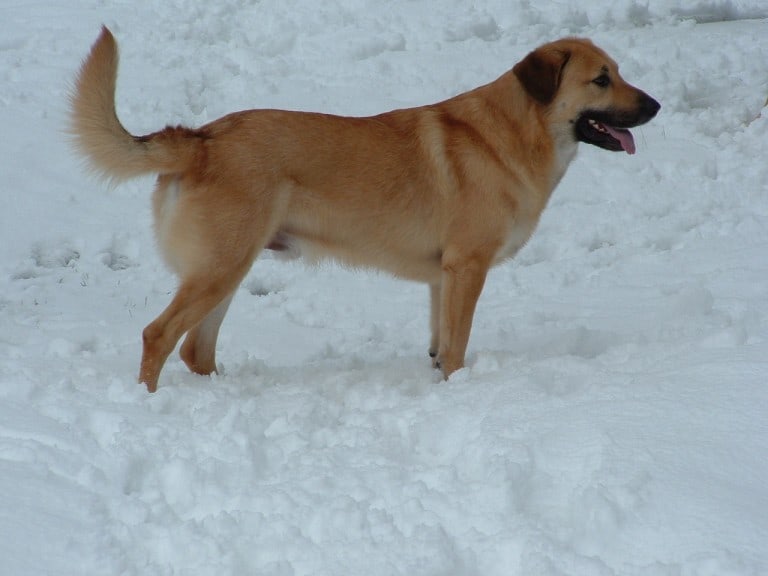 The Chinook has a long and interesting history behind it. At one point, it was listed as the rarest breed of dog in existence, since only 125 Chinooks were around at that time. Later, President Herbert C. Hoover called the portrait of a young boy and his Chinook the "most typical representation of a boy and his dog" in America. They can carry a full load of up to 150 pounds and can pull just as much, if not more, than a fully loaded horse accustomed to driving snow!
Chinooks are known for being very loyal, energetic, and loving, and should make a good pet, in addition to being a hard working sled dog. They have a reputation for being great "kid" dogs and getting along with other pets, having been bred to work in teams. Like many dogs, the Chinook will be reserved around strangers, but a well-bred dog will be neither shy nor aggressive.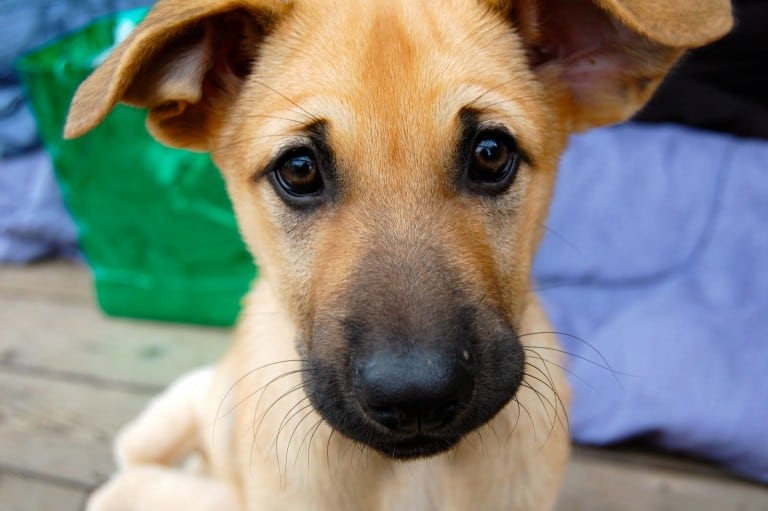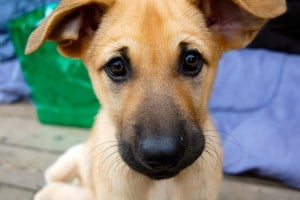 The Chinook is a very healthy and sturdy breed. They excel in competitions, so if you are thinking of getting a show dog, you may consider a Chinook. They are great at any competition that requires strength, endurance, or speed. Like most dogs, they may need a little socialization at first. Do not be afraid to discipline your dog, but be sure to use positive reinforcement – that is, reward it for good behavior.
The Chinook is a cross between a St. Bernard and an Eskimo dog, and it really shows in their appearance. They stand about two feet tall and weigh between 65 and 90 pounds on average. Webbed feet, almond-shaped eyes, and aquiline noses are characteristic of the Chinook. They have medium coats, built to lie close to the body and protect against the cold. They come in many varieties of tan with the most common coat coloration being tawny or golden fawn. Both the ears and the feet are well-furred, as is the tail. Black markings on the face are acceptable.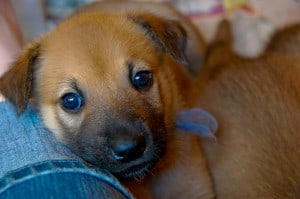 Chinooks were originally bred back in the 1920's, when one breeder decided that he needed a strong dog capable of pulling loads on sleds through the snow. Although they are mostly associated with the frozen north, the Chinook has become an icon of American dog ownership.Although you must establish straight away that you are the lead dog, a Chinook will be extremely obedient after he has figured out the hierarchy of dominance. These dogs are usually good with other animals and children, when properly socialized.