We hope you love the products we recommend! Just so you know, SpockTheDog may collect a share of sales or other compensation from the links on this page.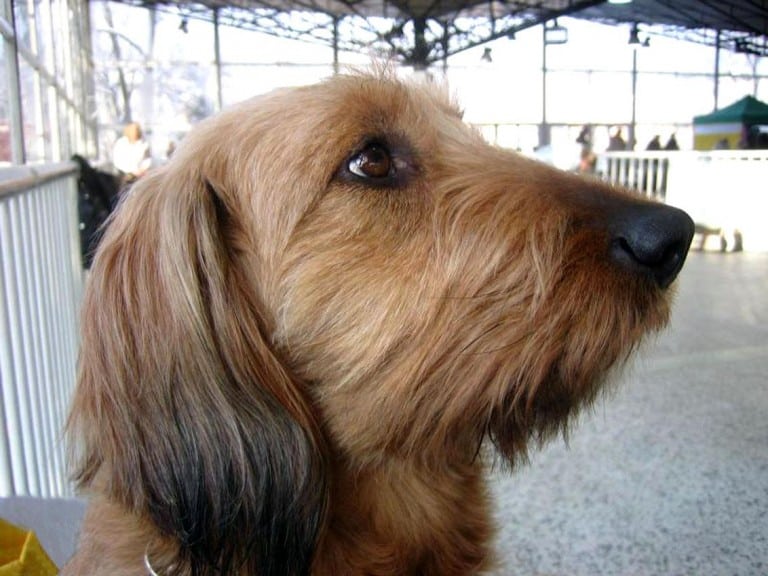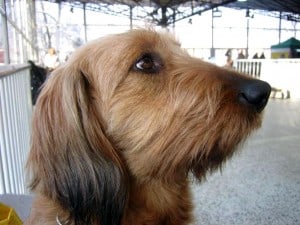 The Styrian Rough Haired Mountain Hound is an old breed that has existed for over 100 years. Today it is primarily used as a tracking dog.Styrian Roughhaired Mountain Hounds are energetic, agile animals. They are excellent hunters, but pure hunting is not their only skill. They are particularly adept at tracking wounded animals. Styrian Hounds have an excellent sense of smell and can track game through the most difficult of terrain.
They have no problems maneuvering over the ground both quickly and stealthily. Styrian Roughhaired Mountain Hounds are very reluctant to give up the scent of their quarry, being very determined trackers. They have a light voice and are very tough animals. Styrian Rough Haired Mountain Hounds are rarely kept as family pets.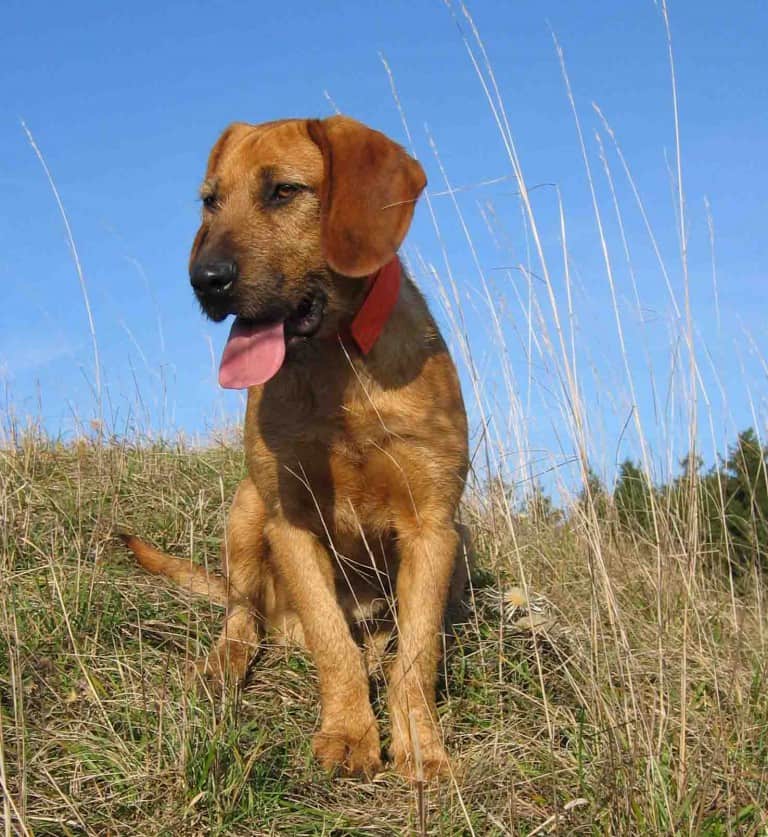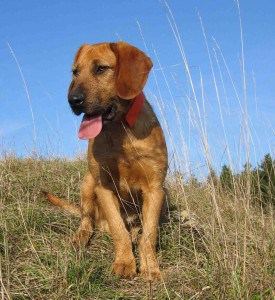 The Styrian Roughhaired Mountain Hound is a moderately sized breed. They average between 17.5 and 23 inches, with a maximum weight of around 40 pounds. They have a coarse, short, matte coat that is devoid of curl. The coat is quite rough, hence the name "roughhaired hound," and protects the dog from inclement weather. Styrian Hounds usually appear in shades of red or yellow. A white mark of the chest area is possible.
Styrian Hounds are known for their strength and their serious, but not unkind, expression. Their eyes are brown and they have a very strong muzzle and teeth. The back of the Styrian Roughhaired Mountain Hound is quite broad and straight. Their tail is carried upwards but mostly straight and is of medium length. Styrian Hounds have particularly muscular hindquarters.It is thought that the Styrian Roughhaired Mountain Hound has its origin with Karl Peintinger, a Styrian breeder who crossed a male Istrian Hound, coarse haired, with Hela, a Hanoverian Scent Hound. Selective breeding was then utilized to develop the breed.