Common Name: Austrian Shorthaired Pinscher
Origin or Range: Austria
Relative Size: Average
Compatibility: Average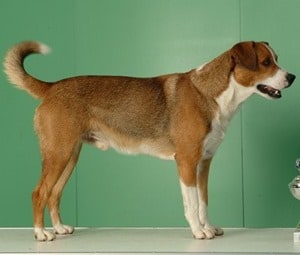 The Austrian Shorthaired Pinschers are a medium sized breed that resembles to some extent the German Pinschers, but they were bred in Austria instead.
The Austrian Shorthaired Pinschers are known for their agility and speed and also as very loyal, obedient dogs, really attached to their owners with whom they feel the need to be affectionate. Excellent companions, they enjoy being outdoors the most. These Austrian Shorthaired Pinschers possess an energetic bark, but overall adorable, which makes them appreciated by the dog lovers.
When the Austrian Shorthaired Pinschers reach their adulthood, they can weigh up to 18 kilos but no less than 10. With regards to height, they usually don't grow taller than half a meter. The short, smooth coat usually bears colors such as red, black, white, brindle, white and combinations of these. Dark, medium sized eyes, curled or docked tail and the strong structured body complete the bigger picture for this breed.
Comments
comments