We hope you love the products we recommend! Just so you know, SpockTheDog may collect a share of sales or other compensation from the links on this page.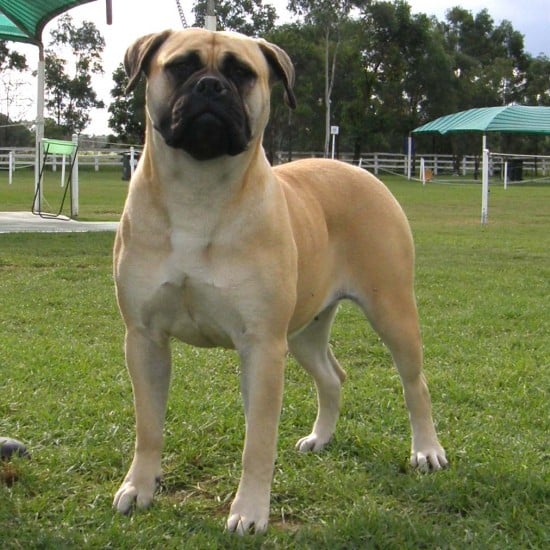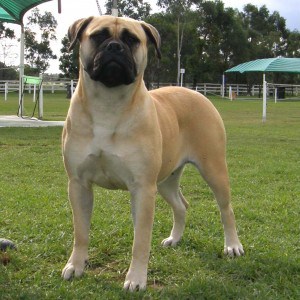 This breed originated In Britain during the 19th century. Mastiffs and Bulldogs were mated to create guard dogs. The owners of big estates had gamekeepers to protect the game on their land from poachers. The Bullmastiff was bred specifically for helping to catch poachers. They were bred for sped, quietness, and the ability to hold the poacher, while waiting for the game warden to get there. The English Kennel Club recognized the BullMastiff in 1924. The American Kennel Club made recognition in 1933.
General Looks
A large, strong, muscular, and short haired dog. The coat is short, close to the body, and shedding is in the medium range. The colors are red, fawn, and brindle.
Is This Breed For You?
Brushing occasionally keeps his coat up. He is brave and has confidence. But is good natured with his owner and family. They are good guard dogs, but don't bark much. Bullmastiffs like to exercise outdoors. Don't exercise him, when it is extremely hot because he tends to get heatstroke.
Personality
Cheerful, loyal, and smart. They tend to want to be dominate other pets.