We hope you love the products we recommend! Just so you know, SpockTheDog may collect a share of sales or other compensation from the links on this page.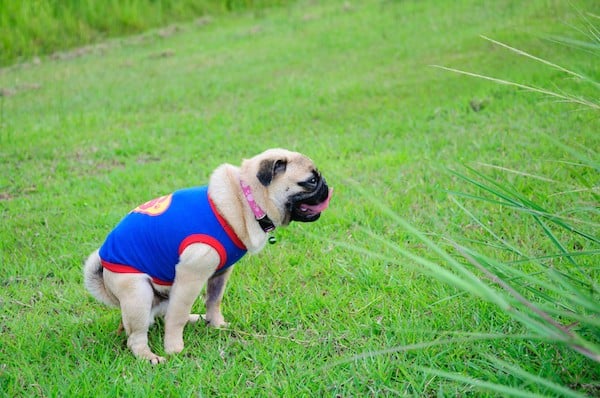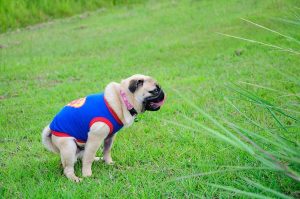 We've talked in the past about the best dog waste pick up tools, but that's typically only half of the job. You still need to get rid of the poop, and for that we recommend today three dog waste disposal containers, each one at a different price point or with a different way of doing things. From the version that just takes your poop bags and stores them, to versions that will help it turn into a liquid and go into a ground, there are several options available for you below.
Top 3 Dog Waste Disposal Containers
Three options are listed for you below. The more expensive version is the one at the top, the PawPail Pet Waste Station. Next, we have the Pet Genie, which is great for indoor use and is quite a bit cheaper than the one in first place as well. Finally, we have an option for those environmentally friendly folks, but it requires access to a backyard, where you can easily install the Doggie Dooley, a septic tank of sorts, designed to break down your dog's poop and get it into the ground.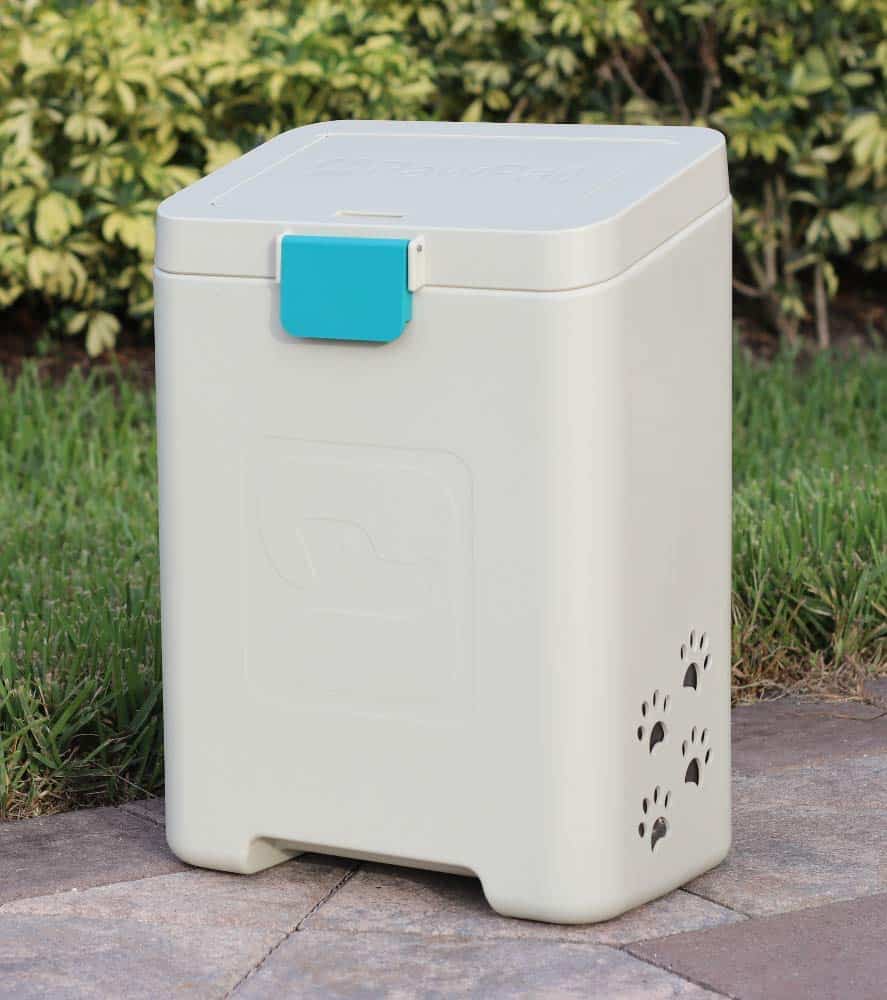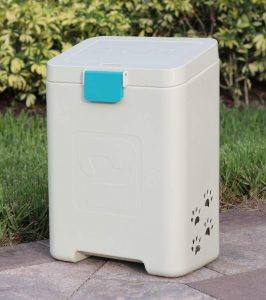 Whether you need it for a home, or for a small business, the PawPail Pet Waste Station is the more professional option that we have on our list, and naturally it's a bit more expensive as well. This is designed for homes, but it is commercial quality, using weather and UV resistant materials. It's modern, discrete, and it both dispenses strong dog poop bags, and then stores them once they're filled and need to be put away. It's the top option that we recommend, and you can check it out on Amazon.
World's First Dog Poop Trash Can, built with homes and businesses in mind.
Commercial Quality, UV and Weather Resistant Materials.
DualVent Technology, for control of odors, eliminates the need for a liner garbage bag.
Activated Carbon Air Filter, takes care of odors and chemicals in the air.
Mounting System sold separately, for more flexibility in placement.
---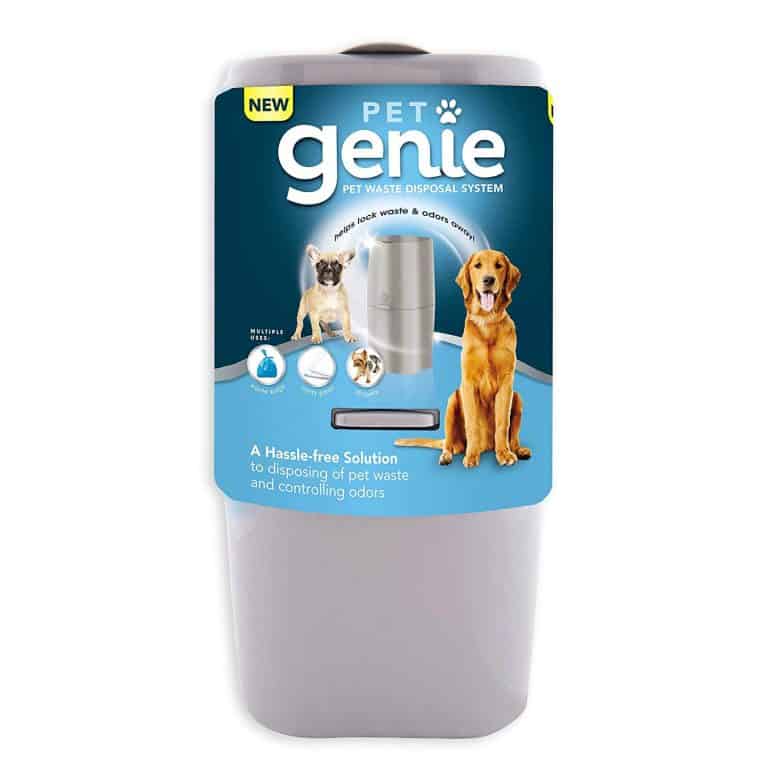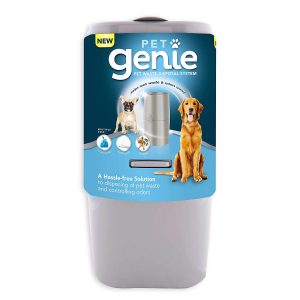 You don't have to worry about the odor of pet waste with this system, called Ultimate Pet Waste Odor Control Pail. Not quite the easiest name to remember, but it works nonetheless. It's not very expensive to buy, and you can use it to store your pet's poop, and to contain any odors inside. Your home will remain as clean and fresh smelling as before.
Relies on a patented disposal system, which uses a special clamp to help keep the odors and waste inside, locked tight.
You can easily store doggy diapers, outdoor waste or pet training pads, it works in each case perfectly.
Refill bags with 7 layers, which will keep the odor inside with the help of a veritable odor barrier.
---
For this one, you're going to need a backyard, but it's a decent solution to the problem of pet waste disposal. It's a recipient with fairly large capacity, good enough to handle the waste produced by 2 big dogs or by up to 4 smaller ones. It's the equivalent of a very small septic tank, so it's placed in the ground.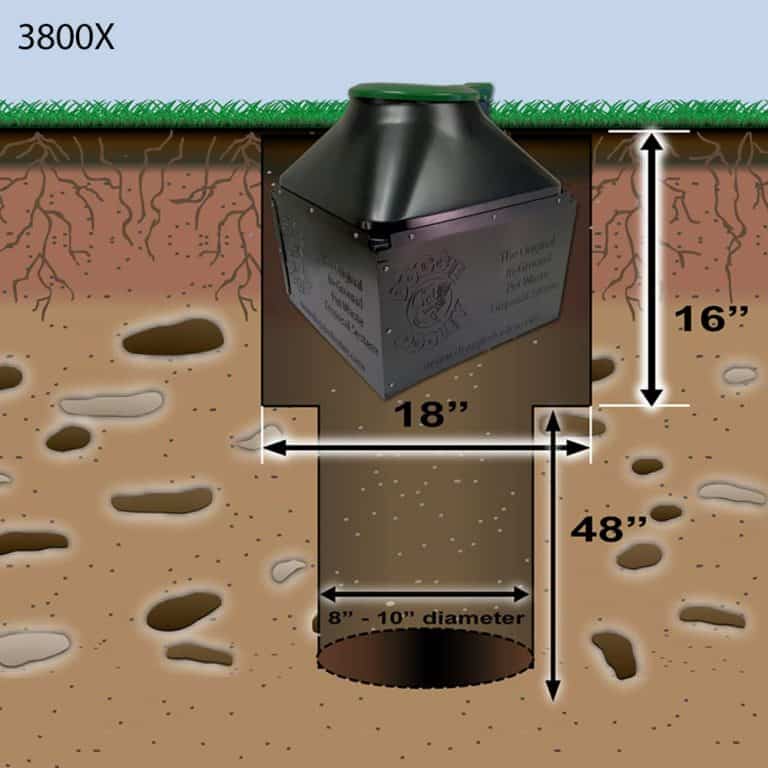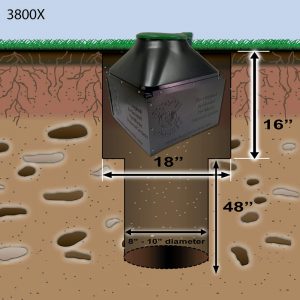 Easy to install. First, you dig a square hole in the ground, in which you will place the Doggie Dooley dog toilet. It will work well in most conditions, heavy clay being the exception.
Using enzyme cultures and natural bacteria, it breaks down the dog waste and turns it into a liquid which is absorbed in the ground. All you have to do is put the poop inside, along with the digester and some water (occasionally).
Foot operated, for your convenience.
Digester is a non-toxic mixture, which is designed specifically to do this job, and it's harmless in all situations.
Easy assembly, but some digging is required.
---