We hope you love the products we recommend! Just so you know, SpockTheDog may collect a share of sales or other compensation from the links on this page.
Looking for an easy way to store and get rid of your dog's poop? Placing it in your own indoor trash bin isn't the best thing to do, and I'd recommend you have a special dog waste station instead. We're looking at just that kind of product today, but you can also check out our Top 3 Dog Waste Disposal Containers, where the PawPail Pet Waste Station ended up in first place. Read our review below, and find out what the current price is on Amazon.
The PawPail Pet Waste Station is an elegant solution to a problem that millions of dog owners in the United States have, but while it will solve your problem of where to store your pet's waste, it will be on the expensive side. The link I posted above will have two other solutions for you, both cheaper than this one, so you can pick according to your own budget and preferences.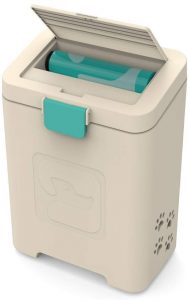 Whether you need a fresh bag for your dog's poop, or you're looking to get rid of the filled one as quickly as possible, the PawPail Pet Waste Station is there to assist you. And it will do it in style.
First impressions and building quality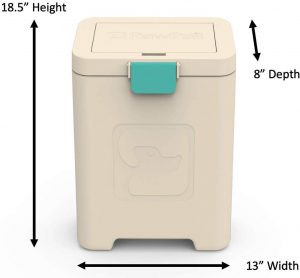 You will find that the PawPail Pet Waste Station has been designed to look great wherever it is placed. You can use it for a small business, or you can have it placed in your home, it will do its job just as well.
The first impression is a positive one, and we find here a professional looking dog waste storage solution, elegant and modern.
The construction is solid, while materials used for it are UV and weather resistant. It does cost quite a bit, but you get good construction quality in return, and the station should be useful to you, for many years to come.
What does it do?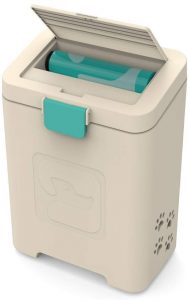 The PawPail Pet Waste Station is going to do two very simple things for you, and it will do them as expected. The thing that makes it special is that it's designed with dog poop storage in mind, and it does a number of things to eliminate problems that this type of waste poses.
Dog Poop Bag Dispenser: you can use it to give your clients a way to get a strong bag, for dog poop storage. Could work well at a veterinarian's office or in any kind of spot where clients come with their dogs. Even in a backyard, you can use it to get a dog poop bag, when needed.
World's First Dog Poop Trash Can: it's not just a simple trash can, it's built at a commercial quality and it uses materials resistant to weather and UV. It's also using a DualVent Technology, to insure that odors don't come out of the bin, adding an Activated Carbon Air Filter as well for this purpose.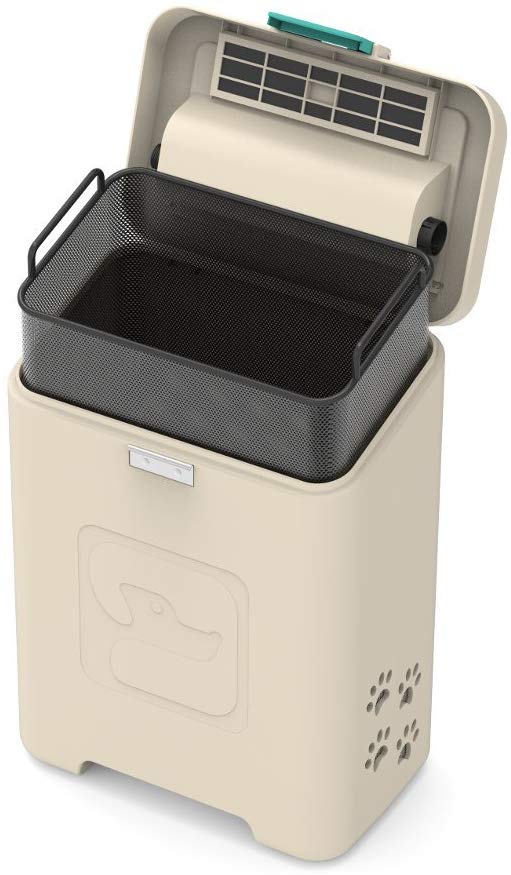 Pros of PawPail Pet Waste Station
Dog waste bin, specially made for the purpose.
Commercial quality, materials are weather and UV resistant.
Sleek & modern design.
Dog poop bag dispenser incorporated.
DualVent technology, traps odors (patent-pending).
Activated Carbon Air Filter.
Cons
Might be expensive for some home owners.
Mounting System is sold separately.
You can find out more about the PawPail Pet Waste Station and check out other user reviews.